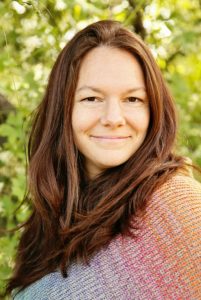 Dishawna Barnard, LM, CPM
Phone: 909-782-7537
Hello, I am Dishawna! I am a wife, homeschooling mother of 3, and Licensed Midwife. Family and birthwork are my two loves! I started doing Doula work in the community a few years before Midwifery school. I am part of IEHP's Doula Pilot Project, where their members have access to doula support as a benefit. After nearly 4 years at National College of Midwifery I graduated January 2, 2020!
As a family, We try to live healthy, natural lives. We eat a plant-based vegetarian diet. We go to natural remedies to cure life's ailments first. We love the outdoors! When I became pregnant with our first, in 2005, having a natural birth just fit in our lifestyle. I read everything I could get my hands on. I was amazed at the shift in culture from home to hospital, physiologic to allopathic. I believe our bodies are designed and divinely created to birth babies! I had 3 very different birthing experiences, each one contributing to my passion for midwifery. Each one enriching my knowledge base as I serve other women on their journeys with compassion, empathy and experience.Throughout my parenting journey, I learned to baby wear, co-sleep, and do "extended" breastfeeding, but also patience, unselfishness, and deep love. I am passionate about reproductive education for girls and women, VBAC advocacy, and breastfeeding support.
There is something special about family-centered birth! My mother gave birth at home. This was my first introduction to the idea, at age 7 1/2. I later accompanied friends through their labors, not knowing there was a name for the role-DOULA. Each baby born was exhilarating! Even now, I enjoy watching the pleasant, triumphant look on a mama's face, tears of joy from a papa, and the look of wonder in a sibling's eye as they welcome their little one. I am appreciative and count it an honor to serve each family who allows me on their journey!
Cities served: Coachella Valley and surrounding areas (Palm Springs, Cathedral city, Palm Desert, Indio, La Quinta, ect ) and parts of Inland Empire (Beaumont, Yucaipa, Redlands, Loma Linda, Riverside, Moreno Valley, Hemet, San Jacinto, ect)