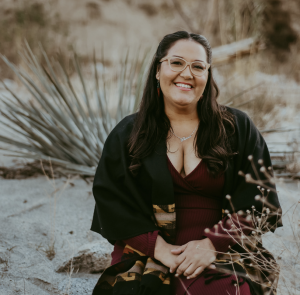 Alicia Hubbell LM, CPM
La Rosa Midwifery Website
Facebook
(951) 394-3936
Alicia@larosamidwifery.com
I am a licensed midwife committed to offering quality prenatal, labor, birth, postpartum and well-woman care in the home. I believe that the natural physiological action of birth is a truly innate process that we were beautifully designed to perform. When we educate ourselves and look into our options we are then empowered by those informed decisions. Midwifery, as a practice, plugs us into an older knowledge and to the rhythms of our own bodies and I strive to uphold those older traditions and practices. I believe it is an honor to bear witness to the making of a family; that moment where a couple, a supportive group of adults becomes a family with the birth of their baby.
My path to midwifery began with my desire to empower and serve women. I graduated from Nizhoni Institute of Midwifery in 2014 and am licensed through the Medical Board of California as a Licensed Midwife and certified by the North American Registry of Midwives as a Certified Professional Midwife. Giving birth is a transformative experience that should be supported in an individualized and loving manner with trust in the process. I believe in providing care that is respectful, individualized, and gentle with regard to the family's needs be they cultural, economic, spiritual and beyond.
"Just as a woman's heart knows how and when to pump, her lungs to inhale, and her hand to pull back from fire. So she knows how and when to give birth. -Virginia di Orio
I serve Riverside County, Moreno Valley, Corona, Fontana, Irvine, Lake Elsinore, Perris, Eastvale, Rialto, Menifee, Murrieta, Ontario, Perris, Rancho Cucamonga, Redlands, San Bernardino, Temecula, Jurupa Valley, Hemet, San Jacinto, Temecula, Murrieta, Yucaipa, Beaumont, Idyllwild, Banning and many communities in between!