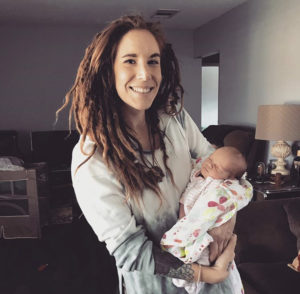 Kaleen Foster LM, CPM
Ananda Mama Midwifery
Ananda Mama Midwifery on Facebook
(763)772-5896
kaleenfoster@gmail.com
IG @Anandamama
About me: My passion for birth and women came years before my formal introduction in the birth community. As a child I wanted to be a "baby doctor," and have always been fascinated by birth, babies, and motherhood, but I had no idea what a Midwife even was. After a traumatic cesarean with my first son is 2007, I was determined to have a different experience, when two years later, I was pregnant with my next son. I read everything birth related I could get my hands on, and ultimately, that lead me to Midwifery. I devoured births like Spiritual Midwifery, and Gentle Birth, and I ended up having an unmedicated birth at a birth center in Santa Cruz with an Obstetrician. It was a good experience for the most part, but there were definitely things I didn't like, or would change. A few years later, when I became pregnant with my third son, I sought out a midwife, and had a homebirth. It was truly an amazing experience, where I experienced less pain, more control over what I did and didn't want, and was able to have my other two boys present at the birth. I discovered family centered care, and I felt empowered as I stepped into motherhood for the third time. It was such an amazing experience that it ignited something in me that wanted other women to experience pregnancy and birth in such a way that they too could feel empowered, and their children can form a deep trust in their caregivers from birth. I did my training to become a Doula, and after my first doula birth, which happened to be twins born at home with a midwife, I knew for sure becoming a midwife was what I really wanted. So I enrolled in school, and almost five years later, I became a Licensed Midwife/ Certified Professional Midwife. Midwifery is my passion. It is my soul's calling, and I truly believe it is what I am meant to be doing. I believe fervently, that the the experiences surrounding pregnancy and birth are extremely important to both the mother and child, and can have life long implications positively, or negatively. It is my mission in this life to ensure to the best of my ability, that each new life is treated with respect, and acknowledged as the conscious being that they truly are, and that mothers do not start mothered feeling defeated and powerless, but empowered and powerful.
Practicing in the San Bernardino Mountains and the Inland Empire (Crestline, Lake Arrowhead, Running Springs, Big Bear, Redlands, San Bernardino, Yucaipa, Corona, Fontana, Rancho Cucamonga and surrounding areas)