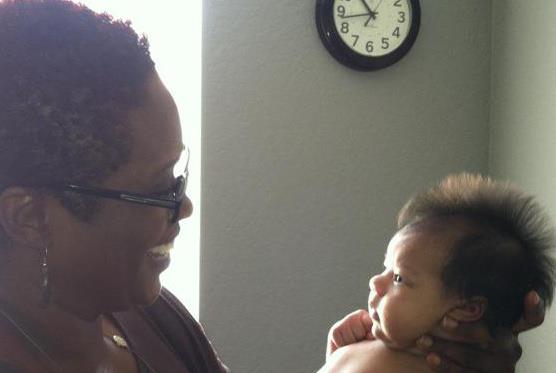 Debbie Allen, CPM, LM
Tribe Midwifery
(310) 686-7350
callmymidwife@gmail.com
My calling to the world of natural birth started 22 years ago, with the hospital birth of my first son.  My experience was filled with unnecessary interventions, and most importantly, lacked the tenderness and intimacy that IS birth.  This experience not only birthed my son, but also birthed my dedication to advocating for evidence based choices throughout pregnancy and birth.  In time, I learned the role that came naturally to me was called a "Doula" and for the next 17 years I supported women in this capacity.  When I became pregnant again, birthing in a hospital did not sit well with my spirit.  My next two births were surrounded by family, friends, and at home with Midwives.  My home births inspired my pursuit of Midwifery. I have studied Midwifery in Los Angeles, Utah, and Florida.   I am committed to honoring all women's choices to birth in a safe and supportive environment. My mission is to contribute to decreasing the disparities in maternal health care, with quality prenatal care. Specifically, in the African American community where maternal and infant mortality rates are highest.
I feel it is an honor and privilege to witness a baby take a first breath, a couple become family, and a child become a sibling. Birth is amazing every single time and I am incredibly honored to be a witness.
I serve the following areas and some in between –
Adelanto, Alta Loma, Altadena, Anaheim, Azusa, Baldwin Park, Chino, Chino Hills, Claremont, Costa Mesa, Covina, Crestline, Diamond Bar, Echo Park, Fontana, Glendora, Hesperia, Huntington Beach, Irvine, Lake Elisonore, La Verne, Long Beach, Lucerne Valley, Montclair, Ontario, Orange County, Pasadena, Phelan, Pinon Hills, Pomona, Rancho Cucamonga, Redlands, Riverside County, San Bernardino, San Dimas, Santa Ana, Silver Lake, Tustin, Upland, Victorville, West Covina, West Lake, and Wrightwood.