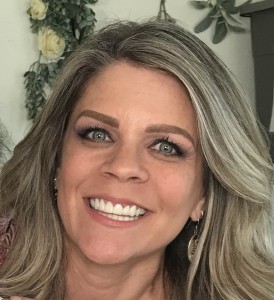 Lisa Marie  Sanchez Oxenham, LM, CPM
(949) 590-0949
sacredjourneymidwifery@gmail.com
  Home birth fascinated me from the moment I discovered and read Helen Wessell's book ,"Natural Childbirth and the Christian Family" in 1988. It was presented as half novel/half medical text, and it  really captured my heart. I read everything I could find and started attending births while starting my own family (a girl and a boy, both at home). 

I was so blessed by the whole journey, I joined ALACE (Association of Labor Assistants and Childbirth Educators), becoming certified to teach and practice as a birth assistant. I also started and ran BirthMatters, supplying breast pumps and supplies to families and hospitals. This business led to earning a Lactation Support Specialist certificate from UCLA.

My passion as a birth assistant increased over the years as I witnessed specific populations of women being particularly vulnerable to the hospital birth setting; victims of rape, sexual and emotional abuse. I began to gear my classes and approach to accommodate these women. As a result, I earned 3 more certifications-personal training, pregnancy nutrition and women's fitness.  It became my practice to be more involved in providing a safer birth setting for families of all experiences and make up.

Once my family grew older, I became a licensed midwife through the National College of Midwifery (California State accredited). I actively participate in study groups with other midwives and students.  I have a heart for all types of home births, including water births, which has become a specialty of mine. It is a great privilege and honor to journey with others in the most sacred of experiences. Serving Riverside County and surrounding communities. I also serve Orange County and Los Angeles County. I am a mobile midwife – I drive to you!