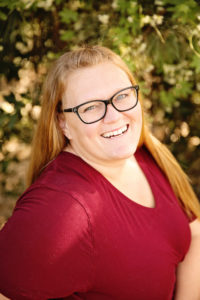 Katie Jones, LM, CPM
Wild at Heart Midwifery
(951) 553-9804 (call or text)
katie@wildatheartmidwifery.com
Katie is a woman who has a passion to better women birth experiences. She has experience as an EMT, which ultimately peaked her interest in labor an birth. She became a birth doula in 2013 in which she experienced supporting women in both hospital and home birth. She quickly grew towards home birth and started midwifery school in 2015. Katie was mentored by Karen Baker, Quincy Bates, and Tania McCracken and attended the National College of Midwifery. She graduated in 2018 and became a Licensed Midwife through the Medical Board of California and a Certified Professional Midwife through the North American Registry of Midwives. When Katie is not attending births and caring for women and babies, she is found in nature exploring the local mountains and deserts. She has many passions such as ride motorcycles, offroading, boating, and hiking with her husband Jacob, her son Isaac and her two dogs Chiva and Rojo. A unique part of her family is that they are all stitched together through love and not DNA. Katie and her husband have chose to become parents through foster care and adoption. They are currently fostering another son Daniel and trying to become his forever home. Katie's goal is to preserve the art of midwifery and care for women and babies in the most gently way to allow bonding and breastfeeding to happen in the environment the mother wants. She believes empowered women empower women and with gentle birth experiences we can start empowerment with babies at birth.
Cities served: Idyllwild, Anza, San Jacinto mountain areas, Hemet, Beaumont, Banning, Cherry Valley, Coachella Valley, and Inland Empire