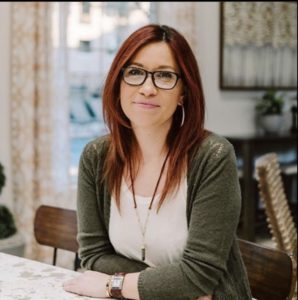 Andrea Shutt, LM, CPM
Babybabushkamidwifery.com
Andrea@babybabushkamidwifery.com
(951) 923-3535
I'm Andrea Shutt, homeschooling mom of two and licensed midwife.  Since I was a young girl, my passion was always centered in babies and dreams of my own of becoming a mother.  I've had two hospital births, one of which was a very traumatic experience. After my second child was born, I came across some research regarding childbirth options.  In doing this, I became very frustrated that I was so uninformed and misinformed. It was my own personal birth experiences that drove me to become an advocate for birthing mothers and their babies.  In 2009 I decided to become a certified birth doula through DONA international. As a result of my doula journey, I was led to the path of midwifery following the footsteps of my great grandmother Mercedes, a Cherokee Indian midwife.
I graduated from the National College of Midwifery and am a Certified Professional Midwife and Licensed Midwife through the Medical Board of California.  I'm very passionate about what I do and am invested in the individual care of each one of my clients. My goal is to provide knowledge and education to mothers who are looking for an outside option to hospital birth.  I provide family centered care and work out of an office in Yucaipa. Services I provide are childbirth education, prenatal care, childbirth, VBAC birth, postpartum care, breastfeeding support, and monitrice services.  I also provide well woman care such as pap smears, breast exams and family planning including alternative options for birth control as well as reproductive counseling.
The areas I serve are: Banning, Beaumont, Cabazon, Cathedral City, Cherry Valley, Colton, Corona, Fontana, Hemet, Highland, Loma Linda, Moreno Valley, Palm Desert, Palm Springs, Redlands, Riverside, San Bernardino, San Jacinto, and Yucaipa